Each Revelite Art Light is calibrated for your specific piece of art. Use the design tool on this page to specify the details of an LED picture light tailored specifically for your needs. Make your selections and view an instant price quote.
Canvas Dimensions
Revelite is configured for the canvas dimensions, not the framed dimensions. There will be some inherent spill light that will highlight the frame.
Revelite is optimized for the even illumination of artwork up to 36" in height. For artwork larger than 36" in height, the light will gradually taper, but provide vertical performance up to 60". For very large pieces, it may be advised to light from both top and bottom of art work.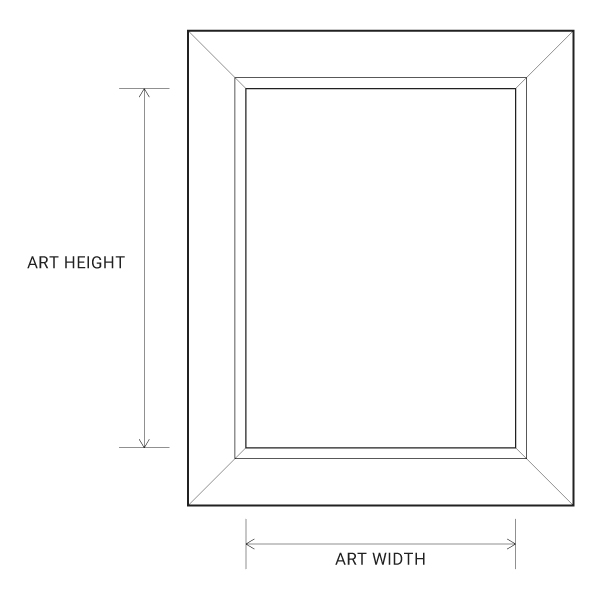 The maximum width for a single Art Light is 60". For artwork over 60" in width, two Art Lights may be ordered and joined with a connector bracket (see Accessories).
Disclaimer: Revelite fixtures specified for artwork with a width greater than 60" will ship as two separate fixtures joined with a connector bracket. The horizontal light distribution may appear disrupted beneath the point at which the two fixtures are joined.